What's up everybody? I hope you are having a lovely day.
Today, I will be doing something a little different on my blog. Instead of listing my favorite groups or rating a new release, I thought that it might be fun to look back at what Kpop used to be before I was even a concept in my family's mind. So, I pulled out my computer and scoured the internet looking for Kpop songs that were released in the year 1995 to give you all a taste of what music was like that year. Granted, this is not going to give you a complete idea of what Korean culture was like during that time, but I do think that it is a neat way to look at how Kpop has changed over time.
On that note, let's go back to the year 1995. Maybe we'll find some old bops that you can add into your Kpop playlist.
Number 1. My Childhood Dream- Turbo
Turbo was a Kpop duo formed on October of 1994 with hopes to compete against the then popular dance group, Deux. Leader and former DJ, Kim Jung Nam, was responsible for the rap and choreography while Kim Jong Kook, who you may know from the variety show Running Man, took care of the vocals. They launched their first album in August 1995, titled "280 km/h speed".
The title track of the album was "My Childhood Dream", and it took South Korea by storm. Soon, Turbo was on the fast track to becoming the kings of the Korean dance scene. Following up with songs "검은 고양이" (Black Cat) and "선택" (Choices), Turbo was labeled as "dance music's scary kids" for rising in popularity so fast.
Number 2. The Angel who lost wings- Roo'ra
Roo'ra was a co-ed hip hop and dance-pop vocal group during the 1990s. They were considered one of South Korea's most popular musical acts of the tieme. The group debuted in 1994 with the album "Roots of Reggae". Their second album, "The Angel Who Lost Wings" (released in 1995), sold 1 million copies in record time. It was from that album that you can, of course, find this song which I have linked below.
The original members of the group were Lee Sangmin, Go Youngwook, Kim Ji-hyun, and Shin Jung-hwan. Over time this original lineup changed due to various circumstances. Roo'ra disbanded in 2001, then reunited in 2009 to release their ninth and final album, A9ain. The members who came together were Lee Sang-min, Chae Ri-na, Go Young-wook, and Kim Ji-hyun.
Number 3. Holding on to the end of the night- Solid
Solid is a three member Korean R&B/Hip-Hop trio. Unlike most groups, they were formed in Orange County, California, in 1992, and made their official debut in Seoul, South Korea, in 1993.The group consists of Johan Kim, Jaeyoon Chong, and Joon Lee.  The trio is often dubbed as the "Kings of R&B" in South Korea for their contribution to establishing and popularizing the genre in Korea.They are considered to be one of the biggest influences in developing the current sound of K-pop – incorporating American styles and sounds into Korean music – with commercial hits in the mid-1990s. Solid has become one of the most beloved musical groups by Korean music critics, artists, and fans.
During their four year run as a group, Solid released four full-length studio albums and one live album. Their breakout hit, "Holding the End of the Night" was the song that I chose to look back on for the year 1995. It came off of their sophomore album, which sold over 1 million copies, solidifying them as one of the biggest musical groups of the 1990s. The three Solid members are also notable for being the first Korean Americans to have a success in the Korean music industry, which ended up paving the way for more Koreans from abroad to enter into the Korean entertainment industry.
Number 4. My Own Freedom- Cool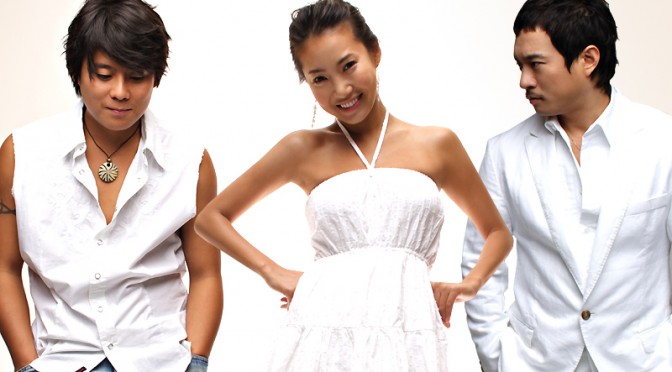 Cool is a South Korean mixed gender group that debuted in 1994. During their 1st album, Cool was made up of four members: Kim Sung-soo, Lee Jae-hoon, Yu Chae-young and Choi Jun-myung, but this lined up changed when Yoo Chae-young and Choi Jun-Myeong withdrew from the group. Soon after, female member Yuri joined them, and Cool became a three member group from then on. Cool's song were pretty uncomplicated, so it was easy for the general public to love it, and often times, Cool's songs were recorded the most in karaoke bars. They mainly performed in dance and ballad music.
"My Own Freedom" is the third song off of Cool's 2nd album "Love is… Waiting". I chose this song because I felt that it would be fun to show a song that isn't just a title track from a group. It's a really great song, so definitely give it a listen.
Number 5. Heartbreak- R.ef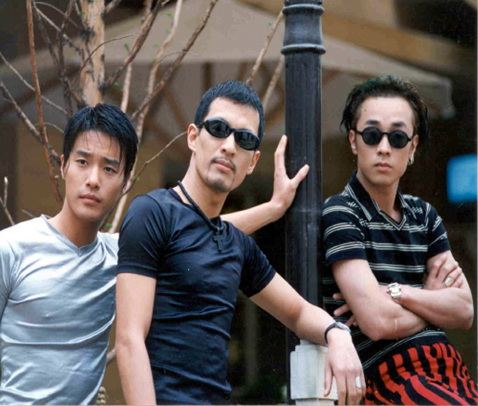 R.ef was a boyband trio in known for performing both K-pop and Hip Hop. They formed as a group in 1995. The member lineup was 21-year-old singer Lee Sung Wook, 25-year-old rapper Park Chul Woo, and 21-year-old singer Sung Dae Hyun. The group's first album was released in 1995 and contained singles including "Farewell Formula", "Heartbreak", and "Silent Scream". "Farewell Formula" later transformed into Vixx's "Love Equation" which many Kpop fans know now.
I ended up choosing the song "Heartbreak" as it was also popular during it's release. It was also a song that you may not recognize, if you are not looking at music from this era. Also, it has an old-school music video, and who doesn't love watching one of those?
Number 6. For 1000 Days- Lee Seung Hwan
Lee Seung-hwan  is a South Korean singer and record producer known as the country's "King of Live Performances" for his frequent solo concerts. Lee debuted in 1989 as a pop ballad singer and later incorporated rock elements into his music. He has released numerous hit songs and is the president and founder of South Korean entertainment agency Dream Factory.
From his discography, I ended up stumbling upon his 4th studio album "Humans". From it comes the song "For 1000 Days". It is a song that has spawned covers from idols since, and I can see why. It is a beautiful ballad, so you should totally check it out.
Number 7. Come back home- Seo Taiji and Boys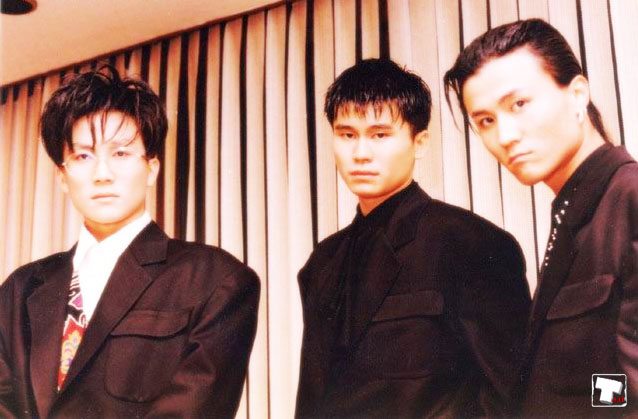 Seo Taiji and Boys was a music group active from 1992 to 1996. It is a band made up of three members Seo Taiji, Yang Hyun-suk (who some of you may only know now as YG), and Lee Juno. They were known for experimenting with many genres of popular music. Seo Taiji and Boys was highly successful and is credited with changing the South Korean music industry by pioneering the use of rap in K-pop music, and utilizing social critique. They are also considered K-pop first "boyband" as we know them today.
Not backing down, Seo Taiji and Boys' fourth album exploded with more controversial songs. "Come Back Home" came off of Seo Taiji and Boys' fourth album, titled "Seo Taiji and Boys IV", and contained many controversial songs. It is also a song that you may know as it has been covered by well known boy groups of today, such as BTS.
Number 8. Nul Saranghae- Kim Jung Eun
For my 9th song, I had a hard time being able to discover much information about Kim Jung-Eun. From what I could find on Google, I believe that she is an actress now. I'm not sure about the exact debut date for her, but from what I can tell this is a song from 1995. So, check it out if you want. It is at least a retro song for Kpop. If you know any other information about this singer or this song, feel free to let me know in the comments and I can edit this section of my blog post.
Number 9. Murphy's Law- DJ DOC
DJ DOC is a hip-hop trio consisting of members Kim Chang-yeol, Lee Ha-neul and Jung Jae-yong. Debuting during a time when Korean hip hop, was still largely underground, they went on to experience great commercial success. DJ DOC became known to mainstream audiences for the satirical content of their lyrics, which often criticized societal injustices and overtly used profanity. It garnered them both popularity and criticism during the mid to late 1990's. Their songs became well-known to a younger generation already frustrated with the government's strict censorship rules regarding free speech at the time.
The song I chose from them comes off of their second album, both of which are titled "Murphy's law". I chose this song because I thought that it would be fun to check out a different track from DJ DOC, as opposed to some of the songs that are much more well known to Kpop fans.
Number 10. Wrongful Meeting- Kim Gun Mo
Kim Gun-mo is a singer-songwriter, who is considered South Korea's most successful musical artist of the 1990s. His 1995 album, "Wrongful Encounter", held the Guinness World Record  for the best-selling album of all time in South Korea. Since his debut in 1992, Kim has released 13 full-length albums and has won numerous awards. As one of the most popular Korean entertainers, Kim holds the record for biggest selling album in Korea with his third studio album, which sold over 3.3 million copies.
"Wrongful Encounter", also known as "Wrongful Meeting", is the song comes off of his most popular album. Because of this, I wanted to make sure that I included this song on my list. It is one of the reasons why Kim Gun-Mo broke records.
And there you go! I have now listed 10 Kpop songs from 1995 that you can totally jam out too. Hopefully, you will like some of them so much that you'll add them to your Kpop playlist.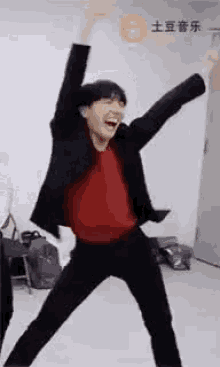 Anyway, I hope that you enjoyed this post from me. Feel free to let me know in the comments what you think. I'm planning on doing more of these from different years so please be on the lookout. Until then, you can check out some of my other blog posts. Thank you so much for reading my blog!