Hey guys! Are you all ready for another Kpop review post?
I'm sure you are! Today, I'm actually very excited myself. My SONE heart is quaking as Yoona has released her special album "A Walk to Remember". To celebrate, I thought that it would be fun to check out her latest release "Summer Night" which features 20 years of age (which is a very interesting stage name to say the least). I'm really excited to let you all know what I think about it.
Before I can get to any kind of review, though, I must quickly do a recap on this lovely lady. Let's discuss Yoona, and her career up to this point.
Yoona is a singer and actress best known for being a member of Girls' Generation and its subunit Girls' Generation Oh!GG. She debuted as an artist in August 2007. Apart from her group's activities, Yoona has participated in various television dramas: "You Are My Destiny", "Love Rain", "Prime Minister & I", and "The K2". On May 30, 2019, Yoona released the special extended play "A Walk to Remember", to celebrate her 29th birthday (30th in Korean age).
Alright, so there is the rundown on Yoona. Now that we have that finished let's go on the reviewing the song "Summer Night".
Whenever a member of a Kpop group comes out with a solo, I'm always interested in what they are going to bring to the table. I say that as many times what the artist releases solo often differs from what their group does. For example: Woohyun from Infinite often does ballads during his solos, as opposed to the dance songs he promotes with his group. Because of this, it's hard to imagine what the member puts out, and it may not always be what you'd expect. In Yoona's case, I'm always twice as interested, as she is not known for being the vocal in Girls' Generation. Not that she can't sing. Yoona's voice is just not something that you would expect a solo artist to have, especially when you consider the vocals that comes from Girls' Generation as a whole.
Despite this, Yoona's solo songs have always managed to impress me. Not because of how complicated it is, but because of how well they manage to utilize her strengths in every song she performs. "Summer Night" is a great example of this. It is a non complicated piece with a very soothing pop-ballad sort of feel. It's the type of song that you can sway to, and I really liked that about the piece. "Summer Night" can definitely lighten a bad mood.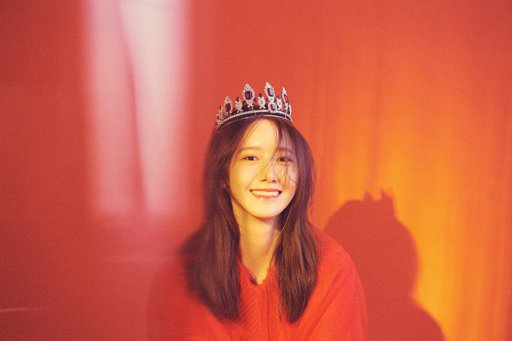 And the lyrics are just as charming as the musical arrangement itself. "Summer Night" is a love song that discusses the night after a wonderful summer day with your significant other. The song is both cute and romantic at the same time. To me, it would be the perfect song to dedicate to a partner (especially if summer means a lot to both). In terms of my favorite lyrics, it was hard to determine what stuck out to me most. Still, the chorus was definitely great.
When it comes to vocals, I'm always stricken by how sweet Yoona's voice is. It is so soothing to listen to, and I think that's why it works for these types of ballads. What also stuck out to me was the use of 20 years of age, who happened to be featured in this track. Up to this point, I've mainly discussed Yoona, but I thought that his vocals suited the song as well. The harmonies were so great in this song. "Summer Night" is definitely not the toughest song vocally, but I think it would be a very fun duet for a karaoke bar.
The line distribution was good… obviously. It's a solo song, so it's meant for one artist as opposed to four or more. I must say that the amount of lines 20 years of age actually got was fair. It really felt like he was a feature of this song, and I really appreciated that.
I give this song a 7.5 out of 10 lightsticks.
Yay! So we are done discussing Yoona's music. Now, let's talk Dance.
Unlike the other songs that I have reviewed, Yoona's "Summer Night" does not have much going on in terms of choreography. Which makes sense. It is a ballad song, and I think it would be weird to have a complete choreography done for this song, Not only that, but this song and album is meant to celebrate Yoona's birthday. It's not something that was meant to be promoted at music shows. Even if it was, not all songs need choreography to create an interested performance. Although, she did do a little not choreographed dancing in the music video itself. It was super cute, so I guess there are some points for dance there.
Formations are also absent from this dance. This I also have no problem with as there is no dance. Not only that, but this is a solo. If there was any formations, it would require backup dancers, which is pretty different situation compared to groups.
Overall, I would say the lack of dancing only makes sense for this particular comeback. It fits the style of music, and I also think that it's because it's not a promoted single. Because of this, I do not think its fair to give a light stick grade on this particular song (or any ballad for that matter).
This dance is exempt from a light stick score.
Now that we have discussed the dance. Let us move on to the music video for "Summer Night".
As a video, I think it really matched the feel of the song. It was cheery. It was relaxed. It was adorable. I felt like I was getting to follow Yoona around for her daily summer routine. There wasn't much of a plot to this video, which was fine for me. It was mostly meant to celebrate Yoona's birthday, and I loved the touch of wishing her happy birthday at the end of it. Despite the lack of plot, this video contained many cute moments from Yoona having a jam session by herself to the band that would play for her. The costumes in this video were also great. She looked pretty in literally EVERYTHING.
The editing was pretty minimal for this music video. There wasn't many effects used. It was a video that centered around Yoona just having fun, so I think it was a good choice for this video. I only wish that they had used some scenes more often. The scene of Yoona in the rain is beautiful. I also really enjoyed the beautiful beach sunset scene.
The lighting was about as minimal as the editing. I could see Yoona well, which was the most important part. I'm pretty pleased with how everything looked. The lighting at night looked good. The lighting during the day looked natural. My favorite scene was the sunset scene for sure, as I'm sure that was a very tough scene to capture.
Honestly, what blew me away most in this video was its sets. Unlike with NCT 127, SM actually had Yoona's video shot at a location. There is a lot of pretty scenery to look at in every scene. Not only that but the director did a great job of choosing beautiful scenery to shoot in front of. It reminded me of how many of Taeyeon's videos have been done or even Tiffany's "I just wanna dance". I appreciate the effort put into the set, because it really made it feel like a day with Yoona. It was all just as charming as the song.
I give this music video an 8 out of 10 light sticks.
Now, it's time for us to check out the concept used for "Summer Night."
For "Summer Night", I really feel like the concept that they were going for was just seeing Yoona in her natural environment. As I've said before, it really felt like we were just along with her for the ride. It was pretty simple for a concept. Very girl next door. It really felt like it fit with everything that she has put out as in artist. It was very cheerful like "Deoksugung Stonewall Walkway". It showed her going around to various places like "To you". All of these videos have been very nice and pretty. I think that really fits Yoona as a person. It's a concept that I think matches who she is very well. It's simple, but sometimes there is beauty in simplicity.
I give this concept a 7.5 out of 10 light sticks.
So… for our tally we have:
Music-7.5 out of 10 Lightsticks
Choreography- EXEMPT
Music Video- 8 out of 10 Lightsticks
Concept- 7.5 out of 10 Lightsticks
That brings us to a TOTAL ranking of: 7.5 out of 10 lightsticks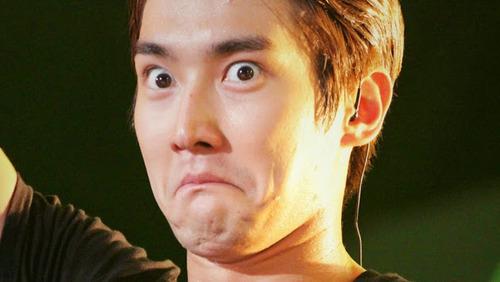 And that was my review of Yoona's "Summer Night". In all, I felt that this comeback really suited Yoona and her voice. It is such a sweet song, and I'm happy to see her release more music. Before I finish this review though, I must discuss the member that really stood out this comeback.
Haha just kidding. Obviously Yoona was the queen of this video. From her visuals. To her voice. To her cute little dance. Yoona's comeback was wonderful, and I truly enjoyed it.
With that said, thank you so much for reading my review of Yoona's "Summer Night". I hope you enjoyed it. Let me know what you thought about this comeback down in the comment section. If you have a different opinion, I would totally be interested in what you have to say. Also let me know if you have a group or solo artist that you want me to review next week. Until then, bye! ^_^