Hey guys! Guess who's managed to write and post 2 blog posts this month?
I know! I'm pretty amazed with myself as well. This one is going to be really fun too, as I have listed 10 Kpop songs that every Kpop fan should know. Each one is iconic. Each one has made an impact in this genre. And each one is a bop, so I thought that I would share them with you today.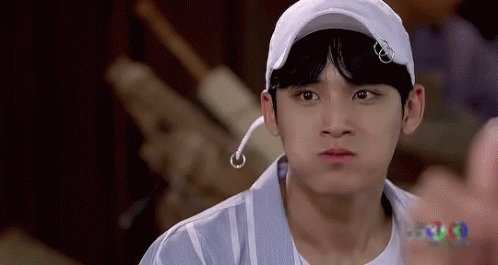 Granted, there are plenty more than just 10 iconic Kpop songs out there, so let me know if you want me to make a part 2 of this list. Until then, enjoy these 10 iconic Kpop songs that you should add to your playlist. Let's go!
Number 1. Sorry Sorry- Super Junior
Starting off this list is the song that every 2nd Gen Kpop fan will recognize. "Sorry, Sorry", released on March 12th, 2009, is the song that blasted Super Junior into high popularity. With it's electro-pop sound and catchy lyrics, this tune became widespread in Korean pop culture. Without this hit, Super Junior would not have been the band that we all know today. "Sorry sorry" is the song that has a place in all E.L.F.s hearts. It is also worth mentioning that this song took place during the era where the band still had 13 members. Just look at these boys in this video. They look like babies!
Number 2. Mister- Kara
This iconic Kpop song came to us during an era where the top girl groups included Wonder Girls, Girls' Generation, and, of course, Kara. "Mister", released on July 30th 2009, was a hit for this group, and help them garner a lot of popularity throughout East Asia. It also featured memorable choreography dubbed the "butt-dance", which was also well-received among netizens. Not to mention, this song is fantastic. You can't tell me that you don't want to dance along with this song when you hear it.
Number 3. Neverland- Ukiss
This next song is known for its popularity among Ukiss fans, as it is often considered the song that got robbed during award shows. "Neverland" is a song that came out on September 1st, 2011, during the electro-pop era of Kpop. This song managed to gain 1 million views for its music video in a short time, which was a lot during it's release. It is such a catchy song, and if you haven't gotten the chance to check this song out you totally should.
Number 4. Run Devil Run- Girls' Generation
And where would my iconic Kpop songs list be without Girls' Generation? "Run Devil Run", released on March 17th, 2010, blessed us with a Dark Soshi concept that was never done before by Girls' Generation. Originally a song recorded by Ke$ha (yes, you read that right), the song was later handed over to SM and Girls' Generation, and all Sones are extremely thankful for this. It really allowed these girls a chance to step away from the cutesy concepts that they had been known for, and show a new side to themselves. "Run Devil Run" is an awesome song. Check it out!
Number 5. Wedding Dress- Taeyang
Okay, so now it's time for me to gush about one of my favorite Kpop songs EVER! "Wedding Dress", released on November 13th, 2009, is an iconic Kpop song that came from Taeyang's first studio album "Solar". It is a great R&B track that allowed Taeyang to be the first Kpop artist to reach number 3 on the American Itunes R&B/Soul chart. Not only this, but "Wedding Dress" also managed to reach a peak position of number three in its sixth charting week on the Billboard World Digital Songs chart. I just love this song so much. It is both heartbreaking and beautiful. If you have never gotten the chance to check this song out, please do so, and let your life be changed for the better.
Number 6. Abracadabra- Brown Eyed Girls
If you have never heard of the Brown Eyed Girls, I want you to immediately stop what you are doing an check out everything that these girls have done. Honestly, any song done by these girls could've been included on this list, but I decided to go with this awesome track. "Abracadabra", released in July 2009, was a song that marked a change in Brown Eyed Girls' style as a group. Due to 2009 being a year full of debuting girl groups, Brown Eyed Girls wanted to come back with a dark sexy concept to really stand out among the others. It worked too! By the end of 2009, the song was downloaded 3,095,468 times becoming one of the best-selling singles in that year. The song also won a "Best Dance/Electronic song of the year" in the 2010 Korean Music Awards. In December 2011 it was reported that the song actually is one of the biggest hits in the South Korean music history, with a huge popularity in Asia and 4,986,293 downloads in South Korea alone. So… yeah, it's a pretty awesome song.
Number 7. Replay- Shinee
Ugh, this song gets me right in the feels every time! "Replay", released on May 22nd, 2008, is the Kpop song the introduced every Kpop fan to the boy group SHINee. When it was released, the song blew up with older female fans, as it is a track that is meant to be a love song for Noona. It is such a sweet tune, and I really enjoy looking back on this time. They are all little babies in this video, especially Taemin who was like 14 when this song came out. "Replay" is so adorable!
Number 8. Nobody- Wonder Girls
Now, this is a Kpop song that you HAVE to include on your playlist. "Nobody", released on September 22nd, 2008, is a song that I would consider a Wonder Girls staple. It features a retro vibe that was very popular when it came out. Written by Park Jin-young (a.k.a. JYP), this song was later used as the Wonder Girls' debut single in the United States where it also charted for some time. This song was a huge hit for these girls, and is a song that you can't help grooving to. Please check this song out if you haven't before because it is awesome!
Number 9. Fiction- Beast
And here we have what is easily my favorite Beast song ever! "Fiction", released on May 17th, 2011, garnered huge success for this group. The album that this track was on, "Fiction and Fact", ended up winning an award for Artist of the Year (Album) for the 2nd quarter of 2011 at the Gaon Chart K-Pop Awards, and peaked at number 1 on Gaon's Monthly Chart for May 2011 with 90,000 copies sold. The song itself ended up winning Song of the Year at the 2011 KBS Music Festival. "Fiction" is an awesome pop song that manages to balance being a heartbreak song and catchy dance track. I love it so much!
Number 10. 10 Minutes- Lee Hyori
To finish off this list, I wanted to make sure to include an old-school Kpop idol. In case you don't know, Lee Hyori is a Kpop idol who made her debut back in 1998 with the girl group Fin.K.L. "10 Minutes", released on August 11th 2003, was the lead single off her debut solo album, entitled "Stylish…E". The single became one of her signature hits. With this song, Hyori the nearly swept the Daesangs winning more than seven of them. "Stylish…E" sold 144,182 copies in South Korea alone, according to the Music Industry Association of Korea in 2003. Her popularity exploded because of this album and eventually was dubbed as the "Hyori Syndrome" in South Korea, and the Korean Media nicknamed 2003 "The Year of Hyori" as she was rarely out of the news all year. That's what makes this song so iconic. It's another one of my favorites.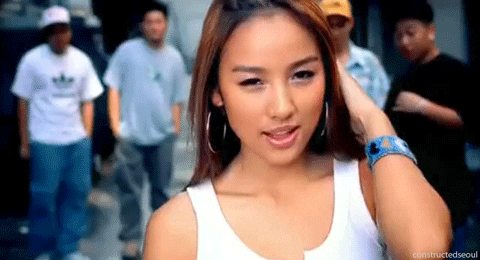 And that's it! I hope you guys enjoyed this list. Like I said before, there are obviously many more iconic Kpop songs that I didn't include on this particular list. If you would like me to do another one of these, feel free to let me know, and I'll be happy to do so. Until then, I hope that you come again to read blog. BYE! ^_^